UPVC sash windows are a perfect alternative to wooden sash windows, combining traditional Georgian style with modern thermal efficiency and security. Traditional Georgian sash windows are an attractive design feature for a home. Unfortunately, they can often cause drafts or leaks and do not have the same security level that modern homes require.
Sash windows are one of the most popular window designs that have been in existence for over 400 years. They have been installed in all types of home, from cottages to palaces and were a status symbol in the Georgian and Victorian eras. Sash windows don't just look good though, they are cleverly engineered and practical. Even now, new homes often incorporate sash windows as they add a little splendour to the overall design.
Traditional meets modern
Traditional vertical sliding sash windows provided an excellent way of regulating temperature in a room; as warm air rises it can flow out of the gap between the top sash and the window frame, whilst cool air can be drawn through the bottom opening. However, you'll probably want a window that keeps the heat in and is energy efficient during winter.
Our UPVC sliding Sash windows have brush seals; a triple chambered UPVC frame profile and energy-saving glass. The old-style cord and pulley system has been replaced with steel tracks and stays that ensure your windows open and close easily and stay precisely where you want them.
Also available are UPVC Sash horn windows, which combine a traditional look with modern materials and manufacturing.
In addition, both the window frames can be tilted inwards for ventilation or easy cleaning. Due to their ease of opening, UPVC sash windows can also be used as a safe means of escape from a fire, as per Part B of the Home Building Regulations, giving you further peace of mind.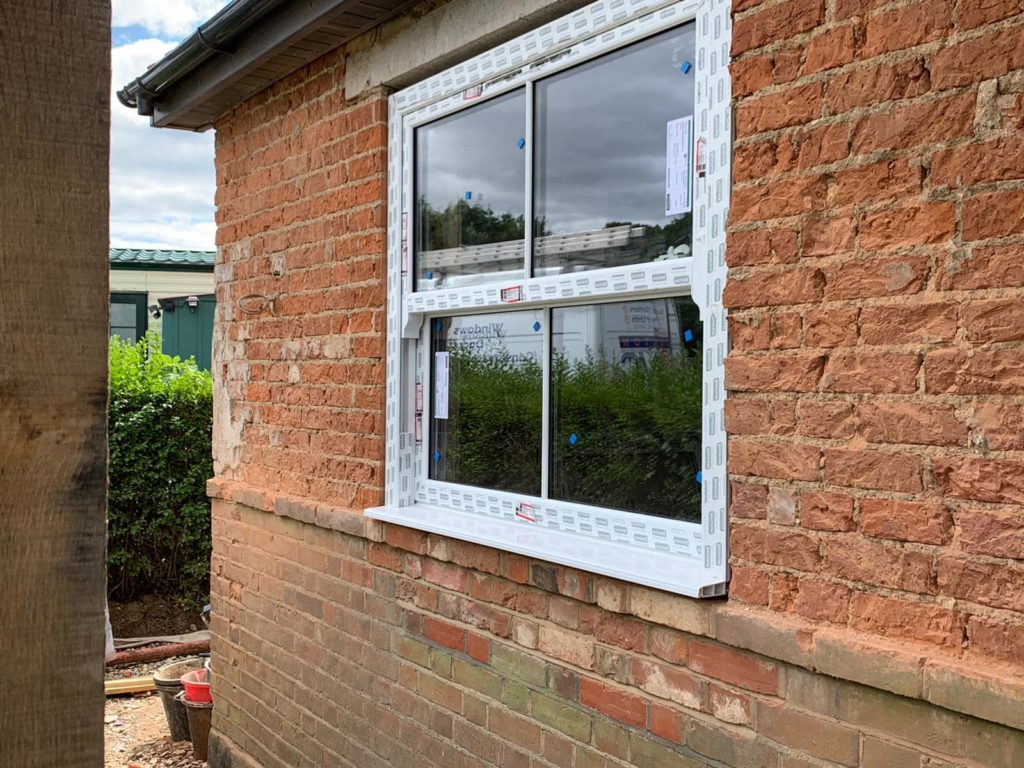 Sash windows styled for your home
Our high quality UPVC sash windows are perfected fitted to your window frames and come in a wide range of colours, woodgrain finishes, and with accessories to perfectly suit your home and style.
Security and protection against the elements
UPVC sash windows provide excellent protection from the worst of the UK weather and are also secure against unwanted visitors. Our sash windows come with an aluminium anti-jemmy bar that stops windows from being levered open and prevents the frame from bending or snapping.
We can also provide high-security locks and hardware, contact us to discuss this further.
What's the cost of UPVC sash windows?
UPVC sash windows typically cost less than their wooden counterparts. Typically a double glazed sash window costs between £300 and £950, but this is just a rough guide. The bigger the window, the higher the cost, plus different colours and options can also increase the price.
Please contact us for a free, no-obligation quotation for your property.