We supply and install UPVC windows to complement all types and styles of property.
Carlton UPVC Home Improvements has the knowledge and experience to give you the advice and help when choosing your new UPVC windows. Whether you need windows for a new property, or replacement windows for an existing property, we can help.
Installation services anywhere from North Norfolk to South Essex. No Job to Small, No Job Too Big!
For a FREE no obligation quotation, get in touch with us today.
Why UPVC?
UPVC stands for Unplasticised Poly Vinyl Chloride. Also sometimes known as vinyl, it is a material that is rigid, long lasting, durable and low maintenance. UPVC double glazed and triple glazed windows offer high energy efficiency and are designed to be strong, robust and secure. We can supply and install a range of upvc window styles to compliment all properties from Woodgrain to White, Anthracite Grey to Irish Oak.
UPVC has become accepted as the most practical, affordable and stylish material for replacement windows and doors in the UK. Over the last 40 years, UK manufacturers have made considerable investment into their machinery and processes to produce the high quality products that we can now supply.
Maintenance Free
UPVC windows will never rust, rot, peel, are fully recyclable and lead free. Our windows are supplied with easy clean hinges that only need an occasional wipe down with warm soapy water.
Quiet and Warm
Our windows are all made to measure and A+ rated as standard. The window frame and sash are multi chambered to reflect heat back into the property, whilst also preventing it from escaping. The gap between the window panes is filled with Argon gas to keep the cold out, and the separating spacers are coated with a low conduction material to hold more heat. In addition, the high-quality seals are double weather resistant to prevent rain or draughts incurring into your home. All of these features deliver excellent thermal efficiency, keeping your home warmer, quieter and helping to reduce your energy bills.
Safe and Secure
All of our windows meet the British Standard for security, ensuring that your home has the highest level of protection. We use an internal glazing bead to prevent the glass being removed from the outside. In addition, our windows are all fitted Shockbolt Locking Secured by design locking system and Fire Escape as standard.
Assured Certified
We are an Assured Certified installer. Assure is an official, UKAS-accredited Competent Persons Scheme authorised by the Ministry of Housing, Communities and Local Government (MHCLG) for the replacement of windows, roof windows, roof lights and doors in England and Wales.
Every project is automatically registered and backed by a 10-year warranty, providing further peace of mind and guaranteed satisfaction for our clients.
We can provide a range of UPVC window styles, including: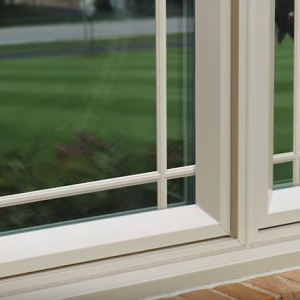 UPVC Casement Windows
A casement is a window that is attached to its frame by one or more hinges at the side. They are used singly or in pairs within a common frame, in which case they are hinged on the outside. Casement windows are often held open using a casement stay.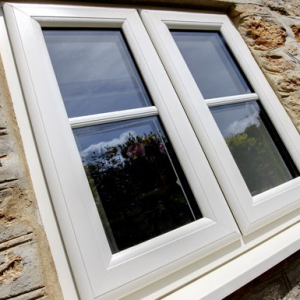 Astragal Bar Windows
Astragal bar windows are where the bars are planted on to the glass. They separate panes of glass, giving the effect of traditional period features.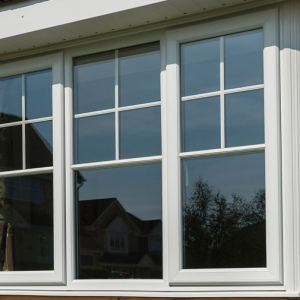 Georgian Bar Windows
Georgian bar windows are where the bars are sandwiched between the pains of glass, creating the Georgian window style but remaining easy to clear and maintain.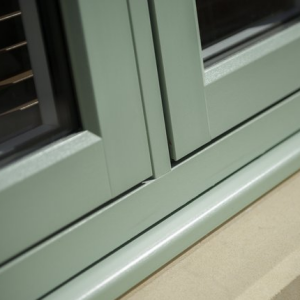 Residence 9 (R9) Windows
Residence-9 Window – R9 is manufactured from a modern composite material to give a virtually maintenance free finish. It is a new window system designed to replicate the 19th Century Flush Timber Windows.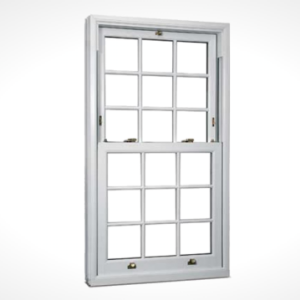 Our vertical sliding sash windows range is the ideal replacement for traditional vertical sash windows. Weights and pulleys are replaced by innovative spring and spiral balances, and they come with a unique tilt facility on both the upper and lower sashes to enable easy cleaning.

Vertical Slider Windows
Our vertical slider windows maintain the period features of Georgian sliding windows without the associated draughts, rattling or poor security. Our leading-edge design sliding upper and lower window panes combine a smooth glide operation, with high quality hardware and brush seals for exceptional draught proofing and thermal efficiency.

Tilt & Turn Windows
Tilt and turn windows are some of the most versatile UPVC windows available. The windows open inwards to allow you to clean the glass without leaning outside, whilst the tilt option provides ventilation without compromising security.
FAQs
How much maintenance will my windows require?
Hardly any! We would recommend using a good quality glass cleaner to regularly clean your windows and window frames.
Are they expensive?
Compared to other window materials, such as timber and aluminium, UPVC are more affordable. If you would like a free, no obligation quote please get in touch with us.
Should I change all of my windows at the same time?
There's no need to change all your windows at once. If it is more convenient for you and your budget, we can install one or two windows at a time.
What styles are available?
We have a wide range of window styles and colours available to suit all types of property. Gone are the days of simple white window frames, now you can choose from wood grain, grey and oak amongst others.
How long do UPVC windows last?
Generally, Upvc windows and doors have a life expectancy of around 30 years.
Are UPVC windows energy efficient?
If fitted correctly, UPVC windows can achieve energy ratings as high as 'A'. This is best possible energy efficiency within homes and exceeds the industry requirement.
We welcome you to contact us for a no obligation appointment, where we can show you samples of our UPVC windows and talk you through the many product choices that we offer. Once we have agreed a design and specification of product with you, we will provide you with a free written quotation and timescale for installation.
If you'd like more information on UPVC windows, or a no obligation quote, get in touch with us today. Need UPVC windows on supply only? Speak to our sister company, Suffolk Trade Frames.