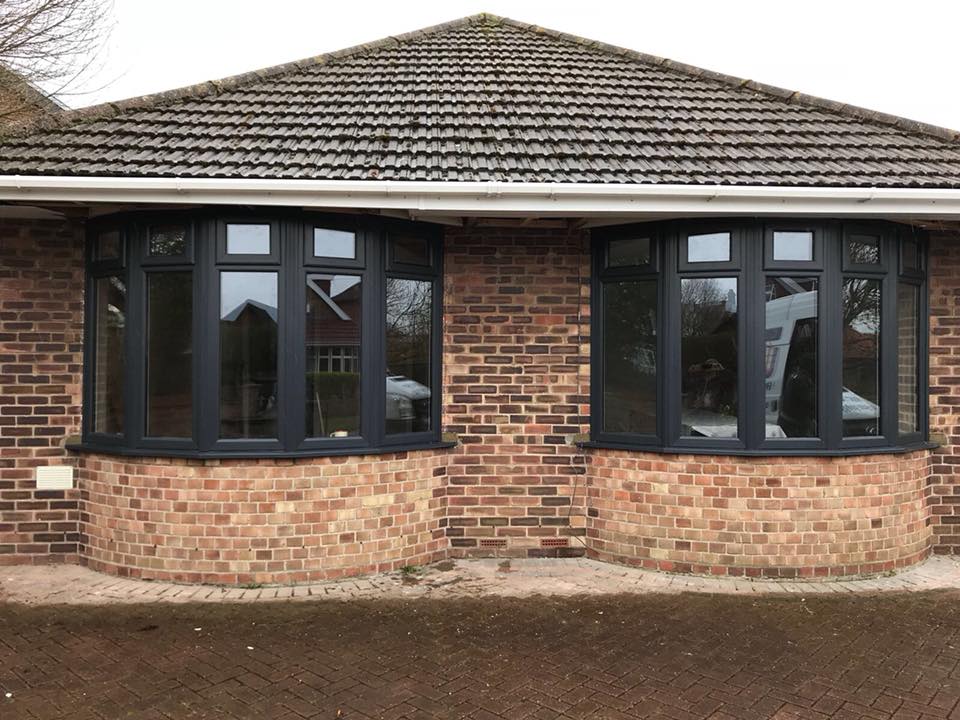 UPVC bay windows are an attractive way to bring additional light into your home. A bay window is an arrangement of three or more windows, installed together. They can provide you with panoramic views, extra space and plenty of natural light. We can provide UPVC bay windows in a number of styles, including bow, angle and box. Also available are UPVC bow windows, wich are a smoother design which forms a curve away from the house, rather than the 'box' shape of a bay window.
We know that it can be challenging to create the right bay window for a room and it's important to install a suitable design with the security that you will be kept safe and warm at the same time.
UPVC Bay window designs
Our UPVC bow and bay window units are available in a number of colours and glazing options, so there is always one to suit your property. The frame colours available include white, cream, grey, black and oak. Glazing can be clear or obscure, bevelled, fret or leaded in style. Triple glazing is also available.
The majority of bay windows that we supply and fit are casement windows, but we can also provide sliding sash windows to suit your home's style.
Secure and energy saving
Whatever style of bow or bay window you choose, you can be assured that it will meet safety and security standards, and reduce energy. Our windows are all made to measure and fitted with internal beading to prevent glass being removed from outside, along with secure handles and hardware locks. If necessary, we can also provide a steel reinforced frame for added protection and peace of mind.
Our windows are all designed to be energy saving, using the highest quality glazing and bespoke frames that eliminate draughts and provide superior thermal performance. UPVC bay windows are just as energy efficient as other window types if you are replacing an existing bay window where the room projects out to support it. If a bay window is supported by external supports, it may be less energy efficient because the ceiling and sill of the bay are not insulated by the walls of the house. If you would like more information on the best choice of bay window for your home contact us.
What is the cost of a bow or bay window?
The price of a bay window varies according to the size, design and number of windows required. We can provide you with a free, no obligation quotation, just contact us.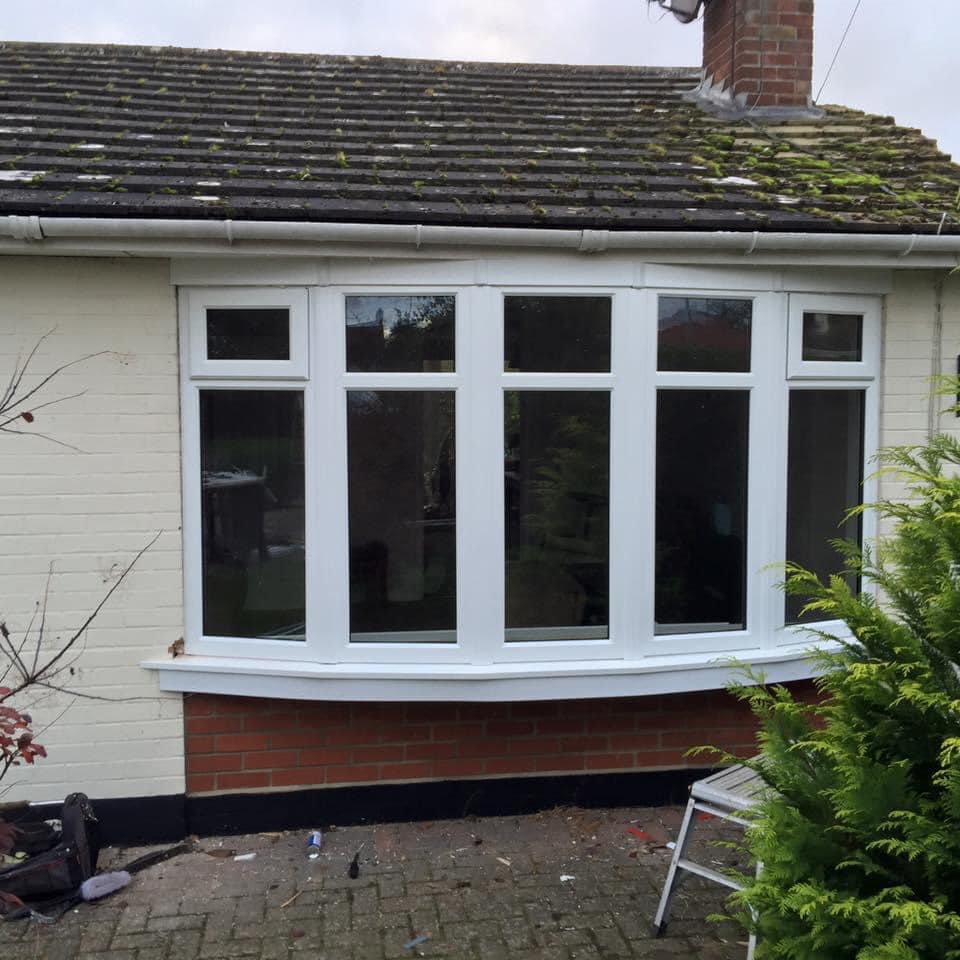 Why choose Carlton for your bow or bay windows?
We have over 30 years' experience in the window industry and provide quality products and services. Our business is family run, offering a personal yet professional service. We always aim to give you a product that not only suits your budget, but also lives up to our high-quality standards. All installations are guaranteed for 10 years.
Please contact us for a free, no-obligation quotation for your property.