Stable doors are traditionally seen in rural period properties or country cottages and offer the flexibility of having the top half of the door open whilst the lower half is still closed, or opening the door fully. Composite stable doors offer this flexibility, along with the latest high-quality materials, security and weatherproof standards.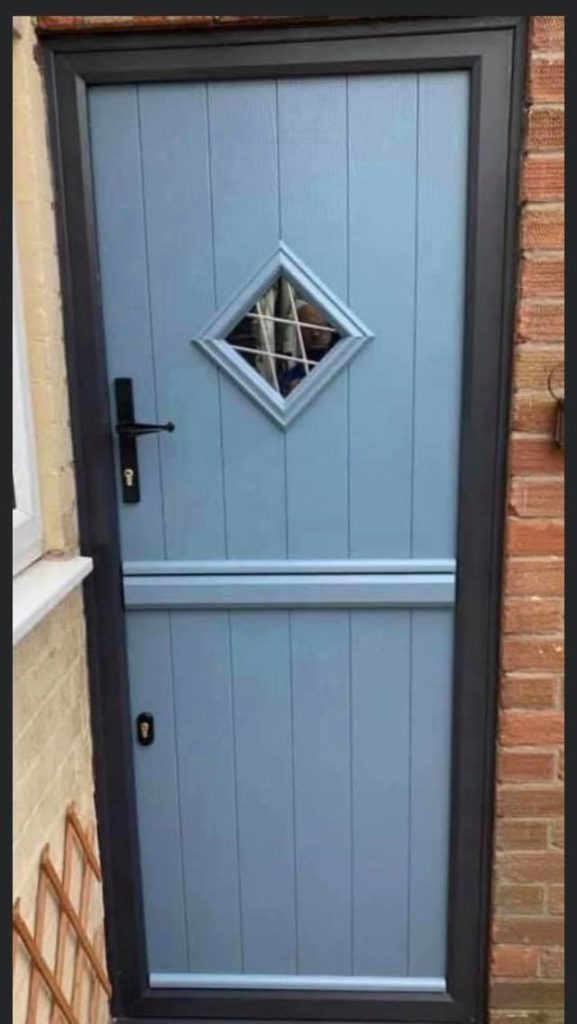 They are ideal for those who wish to keep an eye on children or pets in the garden, or to keep toddlers safely indoors whilst still allowing fresh air in.
Our composite stable doors are suitable for all houses and made to measure to ensure a perfect fit, along with superior thermal performance. All our composite stable doors have a thermally efficient foam core and multi-chamber frame, along with double or triple glazed glass.
Composite stable door designs
We can provide composite stable doors in a wide range of colours and styles and can be two solid half doors or include a glazed top panel. If you would like more information, or to view colour samples, please get in touch with us.
Low maintenance and long lasting
Composite doors do not require a great deal of maintenance, just a wipe over every month, plus a drop of oil to keep the moving parts moving freely.
Wondering how long a composite stable door will last? The good news is that composite doors will never rot, rust or flake. We provide a 10-year guarantee, although we would expect your door to last much longer.
How secure are composite stable doors?
It's logical to believe that stable doors may be less secure than solid doors, but this is not the case. Our stable doors have a multi-point locking system that not only locks them to each other, but also to the outer frame, giving a high level of strength and rigidity.
How does a composite stable door operate?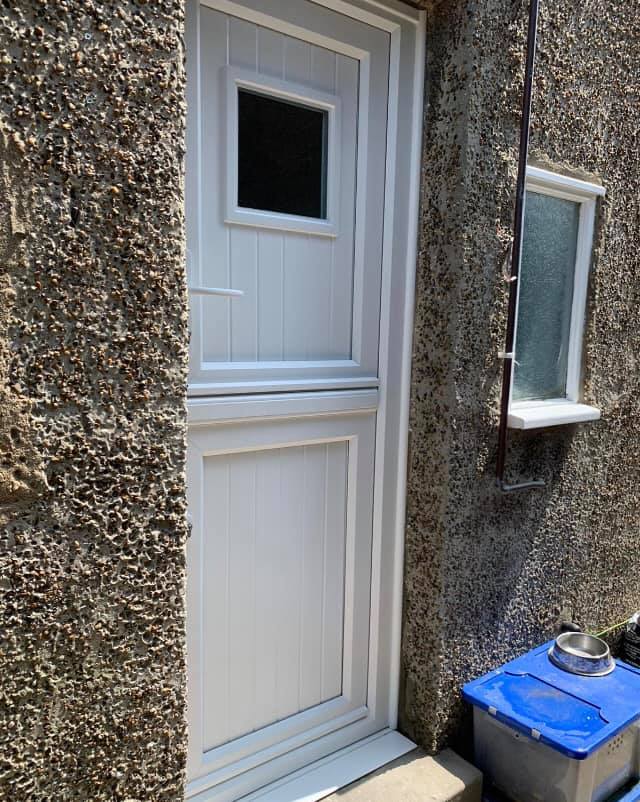 Our composite stable doors work in the same way as standard stable doors. When needed, you can bolt the top and bottom halves together to make a single door, or you can keep them separated to all the top half to open inwards, keeping the bottom half closed. This is useful to keep young children or pets indoors (or outdoors!), however due to the way in which the top half of the door seals to the bottom half, you are unable to have the bottom open with the top half closed.
We usually install composite stable doors as a back door or even a kitchen door, but rarely as a front entrance although it is not unheard of!
How are stable doors split?
Composite stable doors are usually split 50/50, however if you wish for a large glazed panel in the top half, the door can be split 60/40.
What price are composite stable doors?
All our doors are made to measure, so the price will depend on the size, style and options chosen. If you would like a free, no obligation quotation, get in touch with us.