A UPVC front porch can add space, style and added security to your home. In addition to looking great, it will also reduce drafts and in turn your energy bills!
Security
A UPVC porch gives you two doors into your home instead of just one! We use toughened glass in all of our double-glazed units, along with reinforced hinges, providing you with peace of mind that your home is safe and secure. All our doors are also fitted with Yale kitemarked 3-star cylinder locks as standard.
Extra space
We believe that a front porch should be more than just a place for your mailbox! Whether you just need a little more space for storage, or a larger porch with space to sit and take off your shoes, we will work with you to create the perfect porch space for you and your family.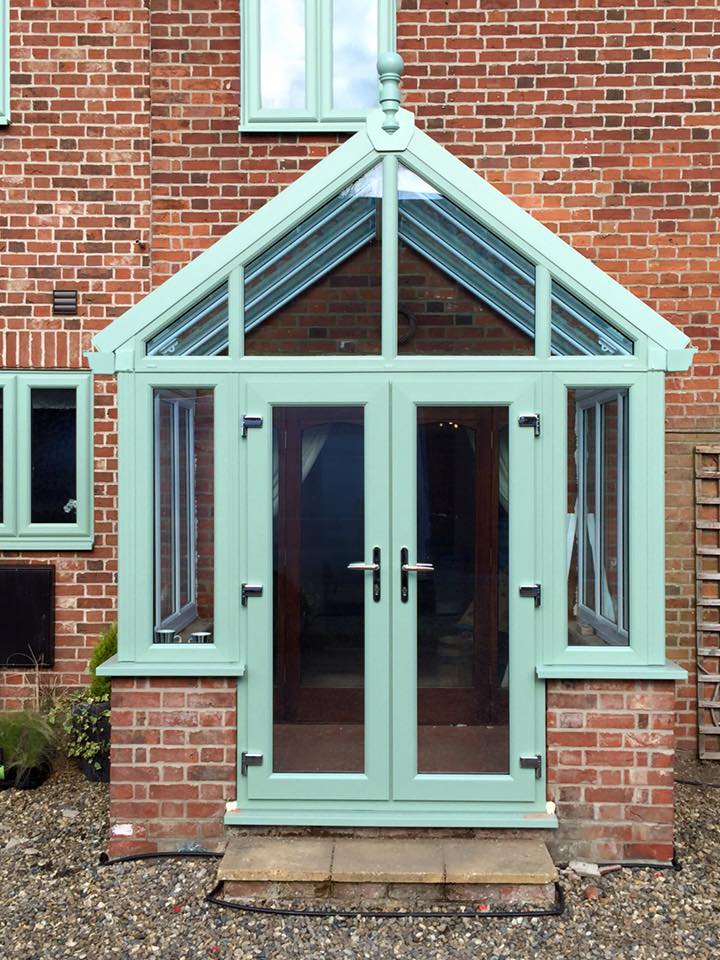 Styled for you
We have a range of UPVC porch styles available, with a choice of brickwork, doors, windows and roofs. Your porch can either make a statement, or subtly blend into the rest of the house. Also, UPVC is incredibly easy to maintain and will not rot, flake, fade or rust.
FAQs
Do I need planning permission for a porch?
Generally, you only need planning permission if:
The ground area is more than three square metres (including walls).
The highest point is more than three metres.
The porch is within two metres of a boundary or highway.
You may also need permission if you live in a listed building, a designated area or fall under an Article 4 Direction.
Even if you believe you do not need planning permission, we would still recommend speaking to your local planning authority before starting work.
Do you need Building Regulations for a front porch?
Any extension under 30 square metres floor area is exempt from Building Regulations. However, any electrics or windows are still required to meet Building Regulations.
Does a UPVC front porch need foundations?
This depends on the type of porch chosen, but generally a porch consists of low-level walls, which do require foundations.
Does a porch need to be the same colour as your house?
There's no fixed rule of what colour your porch should be, however, the enhance the value of your home, we would encourage you to consider kerb appeal and also the style of porches on any surrounding homes.
Why use UPVC for a porch?
UPVC has four main advantages:
Visual appeal – there are around 20 UPVC colours and woodgrain finishes available.
Value for money – UPVC is lower in cost than hardwood or aluminium.
Life-Span – UPVC is well known its durability and can last decades.
Low maintenance – UPVC will not rust and does not require painting. All it needs is a quick wash when dirty.
What are the UPVC Front Porch Prices?
The price of a UPVC front porch depends on the size, style and options chosen. If you would like a free, no obligation quotation, please contact us.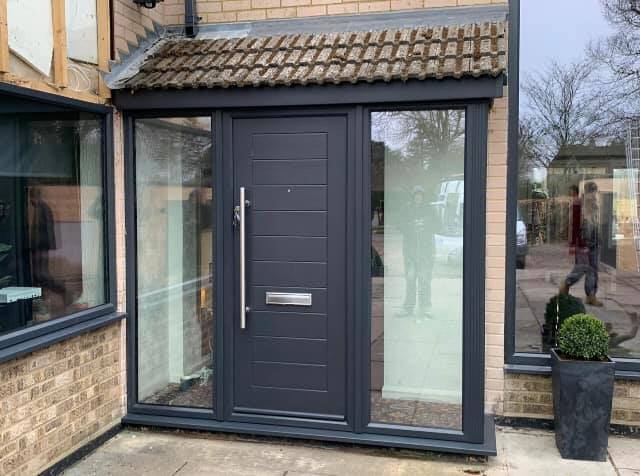 How long does it take to install a front porch?
The installation time is dependent on the design of the porch itself. If you require foundations and a tiled roof, you should allow 2-3 weeks from start to finish. We will give an estimated installation time with our full quotation.
Why choose Carlton UPVC Home Improvements?
We have over 30 years' experience in the window industry and provide quality products and services. Our business is family run, offering a personal yet professional service. We always aim to give you a product that not only suits your budget, but also lives up to our high-quality standards.
We are also an Assured Certified installer. Assure is an official, UKAS-accredited Competent Persons Scheme authorised by the Ministry of Housing, Communities and Local Government (MHCLG) for the replacement of windows, roof windows, roof lights and doors in England and Wales.
Every project is automatically registered and backed by a 10-year warranty, providing further peace of mind and guaranteed satisfaction for our clients.
Please contact us for a free, no-obligation quotation for your property.